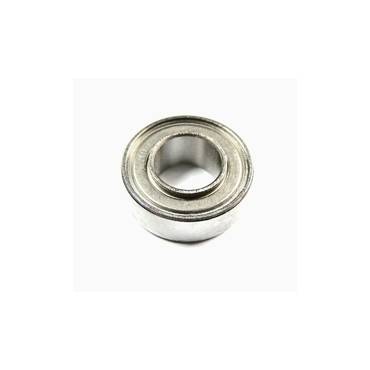 Stainless steel miniature bearings with extended inner ring for shaft sizes from 0.0469" to 0.3125".
These stainless steel miniature bearings have an inner ring that is wider than the outer ring by 0.0312" (0.0156" on each side). These bearings are easier to mount with the wider inner ring eliminating the need for spacers or washers.
Some sizes may be available in SAE52100 chrome steel but these are more usually supplied in AISI440C or KS440 (ACD34/X65Cr13) stainless steel.
Please see Products Variants below for flanged versions.
Click on INFO in the product table rows to see technical drawings of the bearings.